keep your home protected from the storm
Proudly Serving Houston, Galveston, and the surrounding areas with Top Rated Hurricane Protection and Security Products
0% Interest For Up To 12 Months
WELCOME to Houston Hurricane & security products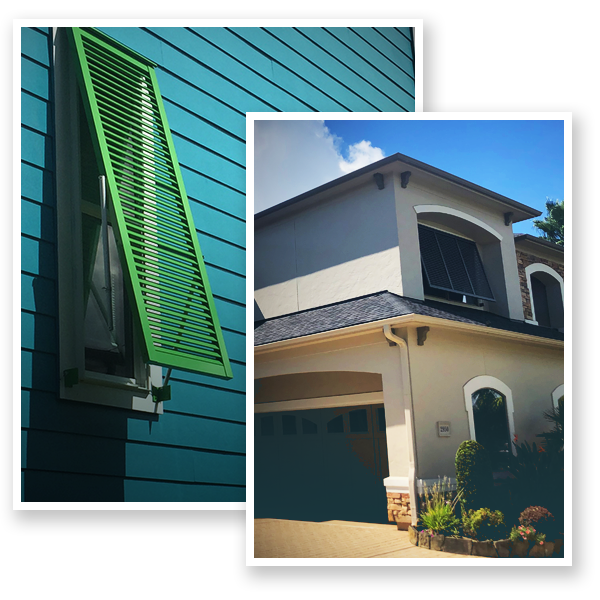 DON'T WAIT FOR THE STORM
Hurricanes and heavy storms can be devastating and costly. Houston Hurricane & Security, serving Dickinson, TX, offers the industry's best products in home protection and security. From window and door screens to flood barriers, we have the equipment you need to get your home prepared to weather the elements and stay safe from potential break-ins.
Established in 2009, we proudly serve Houston, TX; Galveston, TX; and the surrounding areas. Give us a call or visit our showroom to get started. And don't forget to ask about our 0% financing for up to 12 months on our entire selection of products!
Keep Your Home Protected With the Best Hurricane Shutters, Panels, and Other Home Exterior Security Solutions
Destructive winds, flying debris, heavy rainfall, flooding — hurricanes are one of nature's most powerful storms and the weather conditions they produce can take a devastating toll on your home. Your windows are the most vulnerable to damage during a hurricane. They can easily break and lead to wind and water damage inside your home. Fortunately, you can be prepared for hurricanes and tropical storms with high-quality hurricane window protection products.
At Houston Hurricane & Security, we're a leading provider of exterior shutters, panels, and other top-rated hurricane window protection solutions. Our wide selection of products are designed to protect windows and doors that may otherwise be at risk of breaking during hurricane conditions, putting the structural integrity of your home at risk. Learn more about the reliable, efficient, and hassle-free hurricane window protection solutions we offer.
Get Your Home or Business Protected Today
All of our security screens, shutters, panels, and barriers are designed for both residential and commercial buildings. Protecting your property might seem like an expensive, timely process, but our inventory includes many options that can work within your budget and still offer you the strong protection that you deserve. We are a member of the International Hurricane Protection Association (IHPA), so you know you can trust our hurricane window protection products to keep you safe.
Learn more about our most popular products
See A Demonstration Of Our Lineup
Watch as Frank gives a demonstration of our product lineup. We have a number of solutions for any home, so please contact us so we can help determine which product would be the best solution from protecting your home from hurricanes or vandalism. Or See our entire product lineup here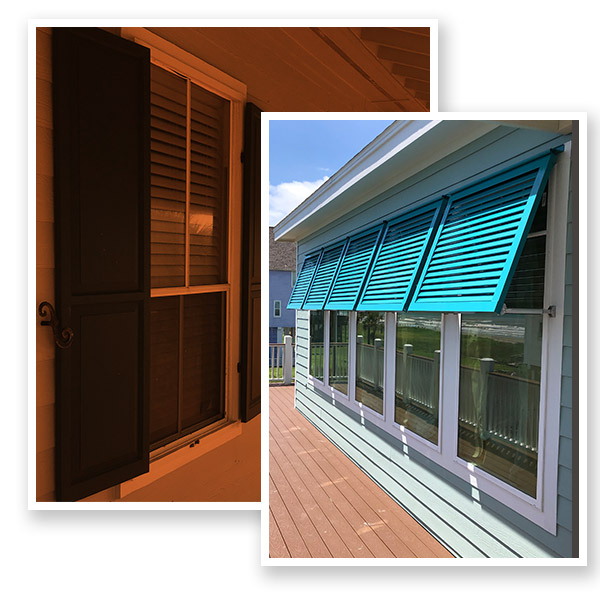 Why You Need Hurricane Window Protection
Windows are always the most vulnerable part of a home during a hurricane or severe storm

Hurricane wind speeds can reach 156 mph, which is strong enough to break through most windows

Debris and other objects can also cause damage to your property, especially the windows

Broken windows can lead to other issues such as water damage, changing pressure, and a blown-off roof

There is a wide selection of reliable and cost-effective solutions available to protect your windows and home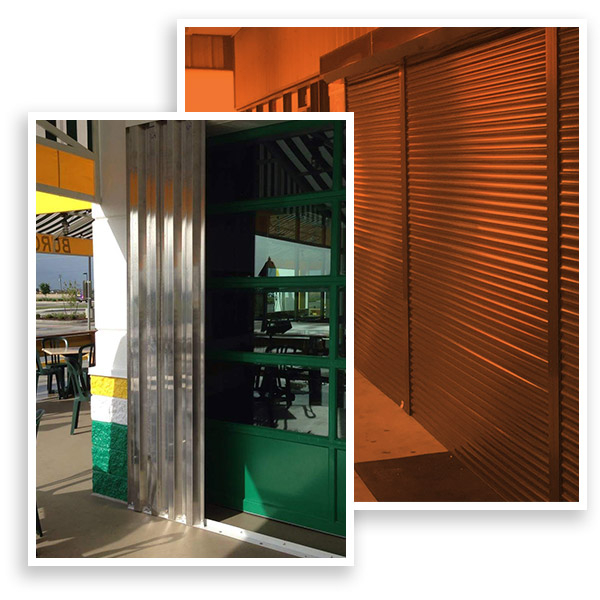 Businesses Need Protection & Security Too
Similar to homes, commercial properties need protection from hurricanes. Hurricanes and severe storms that cause significant damage may result in certain businesses having to close their doors for repairs for a number of days or even weeks, resulting in a revenue loss that may prove all but impossible to recover from.Not many businesses can afford to close up shop for an extended period of time, which is why business owners and managers should consider hurricane window protection measures. At Houston Hurricane & Security, we work closely with business owners throughout the surrounding communities to equip them with the hurricane protection solutions they need to safeguard their establishment.
Providing the Ultimate Storm Protection and Security for Your Home or Business
In addition to offering the reliable protection you need from hurricanes and severe storms, our selection of window and door protection products can help increase the security around your home.
Once installed, many of our highly durable hurricane shutters and panels can help deter break-ins and theft. Most burglaries require a form of forced entry, which often involves breaking windows. Hurricane shutters, panels, screens, and window film all can make it much more challenging for a burglar to break through a window and get into your home. With window protection solutions from Houston Hurricane & Security, you can gain peace of mind that your home is safe and secure no matter what nature or mankind throws its way.