Increase Protection & Security With Exterior Louvers
Intense sun and heat, destructive hurricane conditions, forceful winds, and wind-driven rain. The Texas Coast is a beautiful place to reside, but comes with some adverse weather from time to time. In order to minimize the risk of damages that come from these conditions, home and business owners alike should equip their property with the necessary protection solutions.
At Houston Hurricane & Security Products, we are a leader in hurricane window protection products. In addition to our line of durable hurricane shutters, we also offer architectural louver installation for residential properties. Architectural louvers are designed to increase privacy and protect against UV, water, and noise intrusion. Additionally, the louver designs offer aesthetic flexibility to enhance the exterior appearance and curb appeal of a home. If you think that your property could benefit from exterior louvered shutters, contact the experts at Houston Hurricane & Security Products to set up a free consultation.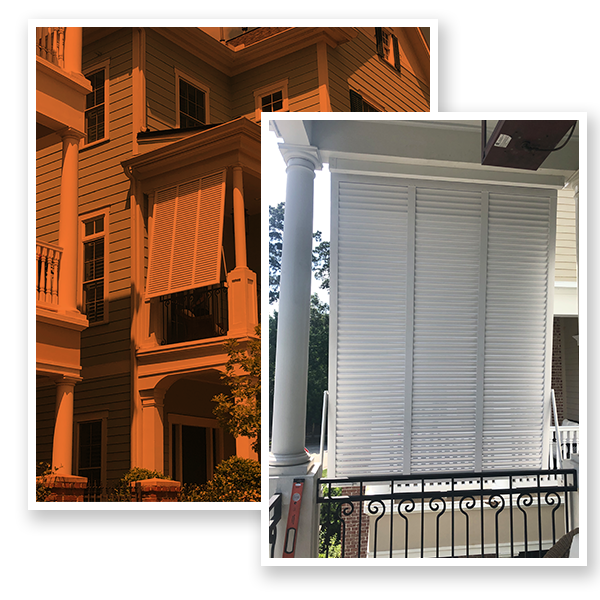 The Benefits of Architectural Louvers
Fabricated with high-quality, durable aluminum material

Designed to keep sun, water, and other undesired elements out

Complements various architectural styles

Easy to install and maintain

Can help increase the energy-efficiency of your home

Offer unmatched beauty and curb appeal

Available in hurricane-grade options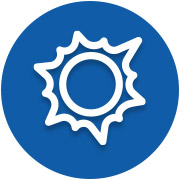 Provides Shade
Architectural louvers can help block out the sun's harmful UV rays. This can help keep the inside of your home or patio space much cooler during the summer, helping lower your energy bills.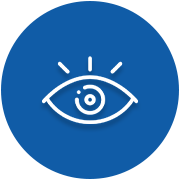 Enhances Privacy
Certain styles of exterior architectural louvers have adjustable panels that can be tilted to a desired angle, making it easy to achieve the level of privacy that you want around your home.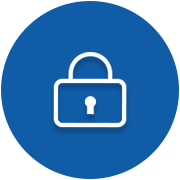 Increases Security
The Houston Hurricane & Security Products team can install architectural louvers to help increase home security measures. Many exterior louvers are designed to defend against intrusion.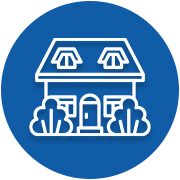 Versatile
Exterior architectural louvers are very versatile in terms of where they can be used. We can customize architectural louvers that are tailored to fit doors, accent windows, or patio spaces.
We Offer A Wide Selection of Residential Architectural Louvers
Houston Hurricane and Security Products offers a wide selection of architectural louvers to fit your home and needs regarding shade, storm protection, privacy, and security. Whether it's protective hurricane louvers, aluminum window louvers, or exterior louvered shutters, our experts can help you find the best architectural louver solutions for your property.
For homeowners looking for storm protection, we'd recommend our selection of hurricane louvers or our louvered hurricane shutters. For those who are looking to increase window or patio privacy, our sleek and durable security louvers are the way to go. Rest assured, whatever style of residential architectural louvers you need, we have. Request an exterior property assessment today.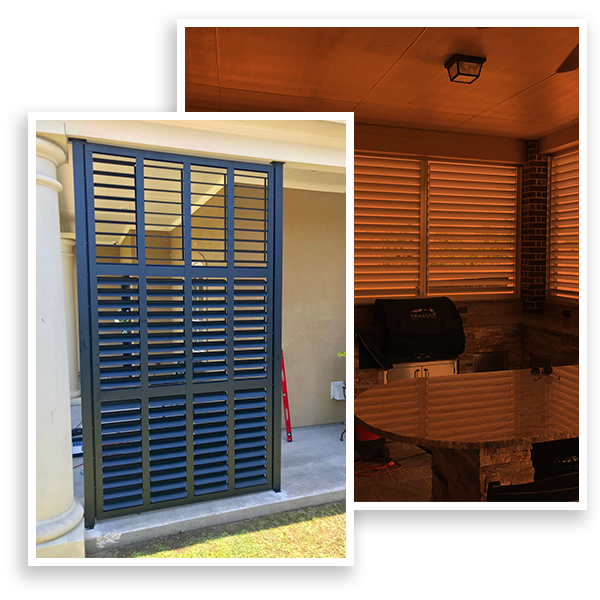 The Only Limit Is Your Imagination...The Only Limit Is Your Imagination...
At Houston Hurricane & Security Products, our high-strength aluminum architectural louvers can be customized for whatever project you have in mind. Our customizable architectural louvers are the perfect solution for accent windows and doors as well as patios and outdoor living spaces. They are the ideal all-in-one solution for increased shade, privacy, and security throughout your home.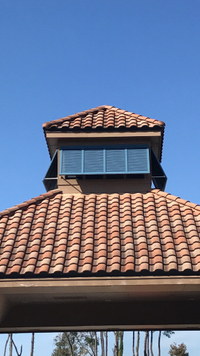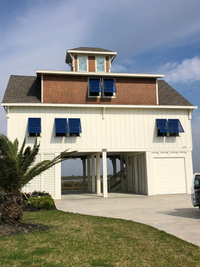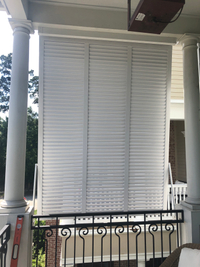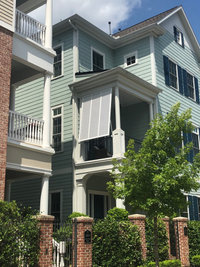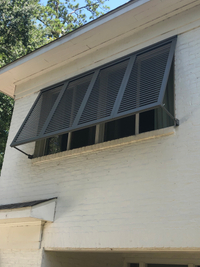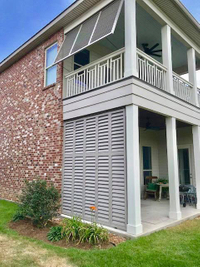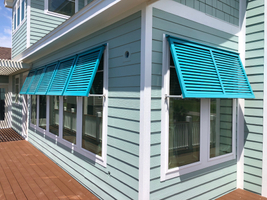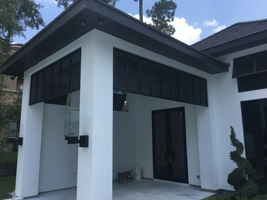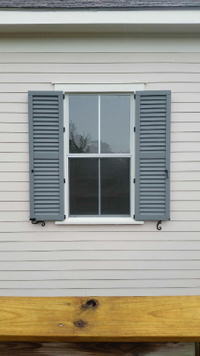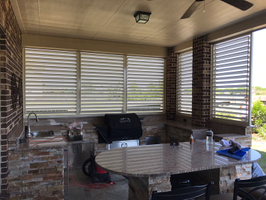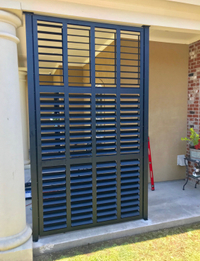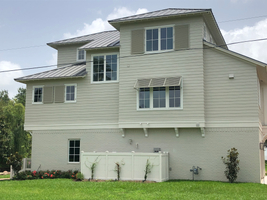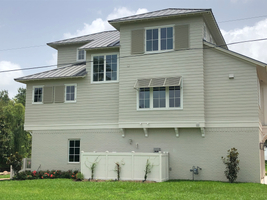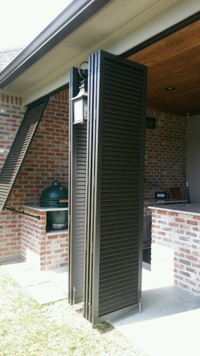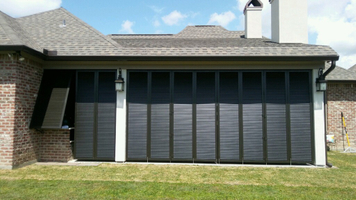 Request More Information About Residential Architectural Louvers
If you are interested in residential louvers, or any of our hurricane protection and security products, for your property, contact Houston Hurricane & Security Products to request more information. We make the process easy by helping you find the right solutions for your home, providing expert installation, and ongoing support whenever it is needed. Get started today.