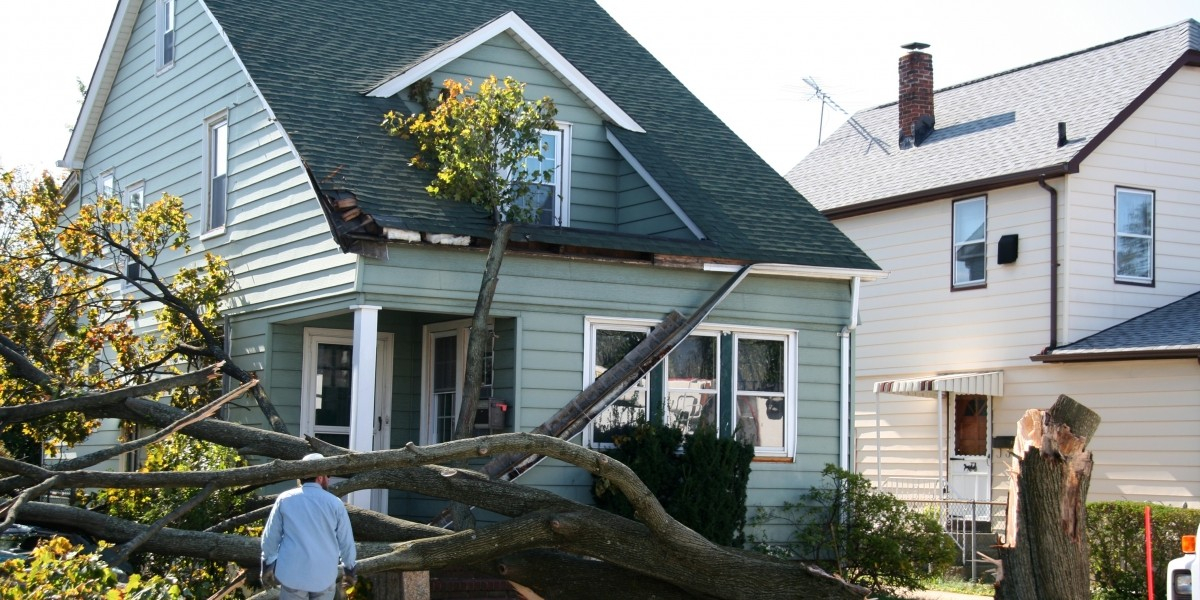 Different Hurricane Window Protection Options
If you live near the coast, protecting your home from the onslaught of a hurricane is essential if you want to avoid costly damages. In terms of hurricane home protection, your windows are a good place to start. Windows are typically the weakest point of your home. The strong, forceful winds, flying debris, and heavy rain puts the structural integrity of your windows at risk as they can easily break. If your windows break during a hurricane or tropical storm, your home will be completely vulnerable. Therefore, you must find the best hurricane window protection before the next storm rolls through.
There are a lot of different options out there when it comes to hurricane window protection products, and find the best solutions for your home may be a challenge. At Houston Hurricane & Security Products, we know a thing or two about home protection during hurricane season and we're committed to helping folks just like you protect their home from destructive hurricane conditions. In the article, we'll highlight a few options to choose from in terms of hurricane window protection.
OKAY: Plywood
Plywood is what many people choose as their method of hurricane window protection. Boarding windows and doors with plywood can be an exhaustive and time-consuming task. That said, an avid DIY'er can probably accomplish the job over a weekend for your standard-sized house. Remember, once plywood is installed outside of the window, it completely blocks out natural light. So finding the perfect time to install the plywood while not having to spend too much time without it is essential. You'll also want to have ample resources available in case the power goes out.
With plywood, it's important to keep in mind that the protection it provides can be compromised depending on the severity of the conditions. Hurricane winds over 100 mph can easily rip plywood away from your home, leaving the windows exposed. That's why experts recommend using heavy-duty screws and anchors to attach plywood to the walls homes. In addition to installing, you'll need to commit some time and effort to take the plywood down. In most cases, the plywood will not be reusable after a hurricane or tropical storm rolls through.
BETTER: Hurricane Screens
Among the approved methods for protecting your windows against hurricane-force winds, hurricane screens stand out as a solution that is versatile, economical, and highly effective. When installed properly, hurricane window screens create a virtually impenetrable barrier. It's important to look for hurricane screens that are manufactured with extruded aluminum and strong stainless steel material for durability you can trust. The best hurricane screens can even be used to increase your home security measures.
Unlike plywood, hurricane screens are translucent and don't block out natural light. They also don't disrupt the exterior appearance of your home. The screens are incredibly effective because they absorb the impact of flying debris as they distribute the wind and impact load across the entire screen and mounting points. They prevent wind, rain, and other objects that come in contact with the screens from damaging your windows. Another benefit is that these screens are manufactured to last and they can be relied on whenever hurricane season rolls around.
BEST: Hurricane Shutters
For the ultimate hurricane window protection, you cannot go wrong with hurricane shutters. These durable shutters are often constructed from quality extruded aluminum material and are available in various styles which makes it easy for you to find the perfect fit for your home. For example, roll down hurricane shutters offer quick and reliable protection whenever a storm approaches. They simply glide down, lock into place, and can be concealed when the storm passes and they are no longer in use. Bahama hurricane shutters offer a tropical appearance and a design that still allows light to come through. They can be opened to various degrees and closed whenever hurricanes approach.
Hurricane shutters are incredibly easy to use, and if they aren't permanently installed they are designed for easy take-down and storage. Compared to plywood, it's a no-brainer that hurricane shutters are the more superior solution, especially for homeowners that are looking for long-term, lasting hurricane protection for windows.
Understandably so, there are so many different hurricane window protection options available that you may have a hard time making a selection that you feel is right for your home. If you're still not sure what the best hurricane protection options are for your home, we encourage you to check out our handy guide, Choosing The Best Hurricane Window Protection for Your Property.
Find Hurricane Shutters & Other Hurricane Window Protection Solutions at Houston Hurricane & Security Products
If you are looking for hurricane window protection solutions for your home, Houston Hurricane & Security Product is ready to help you. From hurricane shutters and screens to hurricane fabric and panels, we have all the solutions you could possibly need to protect windows and other home openings from destructive hurricane forces. Check out our selection of products today or contact our team for a free property assessment consultation.