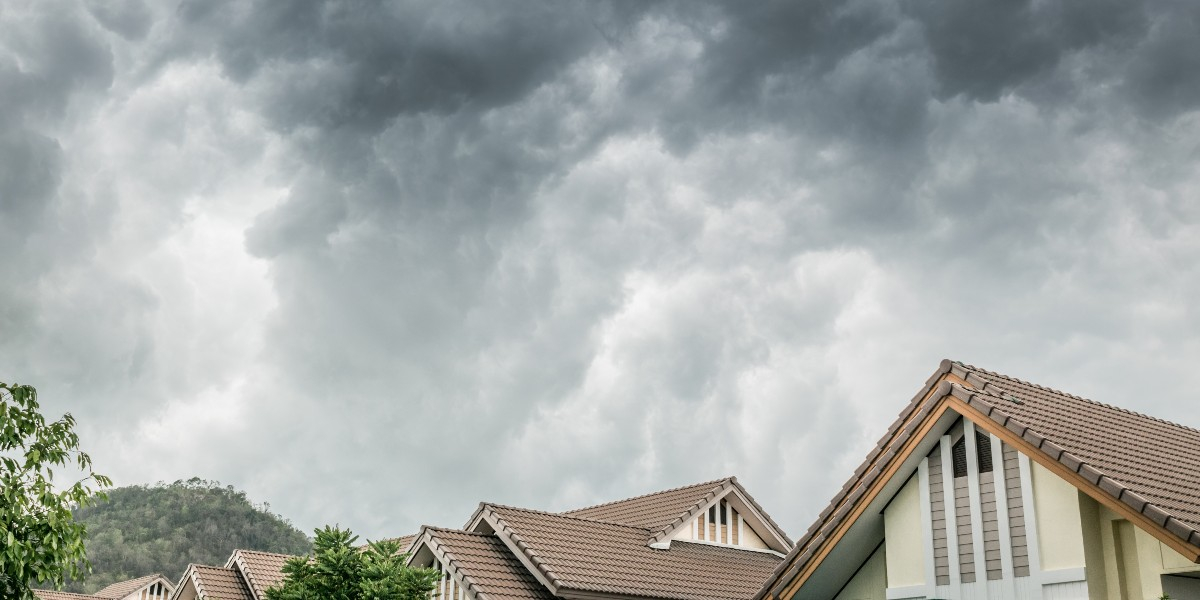 How to Protect Your Property During Hurricane Season
Houston Hurricane and Security Products are committed to ensuring the safety and well-being of home and business owners in Houston. Whether you're looking for hurricane window protection like roll-up shutters, removable flood barriers, or hurricane protection products, we are here to help best serve your needs. Contact us today to learn more about our hurricane protection products and services.
Whether you've experienced damages during hurricane season or not, it's better to be safe than sorry. In this blog post, we'll take a look at a few things that you can do to help prepare your property for hurricane season.
Inspect Your Yard to Ensure Safety
While many people have most of the obvious things taken care of in time for hurricane season, plenty of people forget about the less obvious precautions until it's too late. One of the things that people tend to forget about is the possibility of their home being damaged by trees and shrubbery in their yard. During the rest of the year when the risk of hurricanes is lower, our gardens are a place of beauty filled with lush plants, flowers, and trees. When the winds are still and the risk of extreme weather lower, we don't always think about the possibility of these things causing damage to our homes or businesses. During hurricane season, however, weak branches, tall trees, and other items in our yard can very easily and quickly cause damage to your property. Trees can fall onto your home, not only damaging it but obstructing your ability to leave if necessary. Branches can very easily do the same, causing considerable damage to your home that will require costly repairs.
With all of these dangers in mind, it's important to inspect your property in advance of hurricane season and see if there are any trees or shrubs that could be of risk to you in extreme weather conditions. If you have trees with weak branches, hire a professional landscaping company to trim and prune them so that they are not of risk to you or your property. This will likely be something that you'll have to do more than once a year, and while it might cost you a little bit of money, it's far less than the amount that you'll have to spend should a branch or tree fall on your home during a hurricane.
Additionally, it's important to keep your yard clean, especially in advance of hurricane season. Keep landscaping tools like rakes and shovels safe in the garage, as those can very quickly cause damage to your home during a hurricane. If you have rock or gravel in your yard, consider switching over to shredded bark or another lightweight material, as these sorts of materials are far less likely to cause damage to your property.
Invest in Hurricane Window Protection
There are many homeowners that resort to boarding up windows and doors when a hurricane is approaching. However, plywood window protection is not the most cost-effective option available. Not only that, but they lack reliability as a violent storm can easily rip plywood away from your home's exterior. The best way to ensure the windows and doors, as well as your belongings inside the home, are protected during a hurricane is to invest in high-quality, durable hurricane window protection products.
Hurricane shutters, screens, and window film are just a few of the many hurricane window protections available, many of which are perfect for those that reside in areas that are at risk of getting hit by a tropical storm. Hurricane shutters and other storm protection products are available in permanent or temporary use. For those that are not permanently installed, set up and take down is a breeze, especially when compared to the hassle and workload associated with boarding up windows and doors with plywood. Plus, they are easy to store. If you want to save time, money, and ensure the utmost window protection, its well-worth investing in these products.
Replace Old Garage Doors
If you have an old garage door that seems to be weak or only partially functional, this could very well be a problem for you during hurricane season. During extreme weather conditions, your garage door will see a considerable amount of abuse, but if it isn't suited for these sorts of conditions, you could have far larger issues on your hands. The extremely harsh and fast winds that come with hurricanes can be incredibly damaging to your home in that it can build up air pressure inside your garage, possibly compromising the structural integrity of your garage. The result? It could easily cause the walls to collapse or even tear the roof off.
Making sure that your garage door is designed to handle the impact and wind pressure that comes with a hurricane is absolutely essential. A heavy-duty garage door can not only protect your home from the damages that come with hurricanes, but it will also help protect your vehicles and other belongings from being damaged by flooding.
Those are just a few of the things that you can do to help protect your home in preparation for hurricane season. At Houston Hurricane & Security Products, we are well versed in protecting your home or business year-round, and it is our goal to ensure your safety and the well-being of both you and your property. To learn more about our hurricane protection products and more, contact us today.