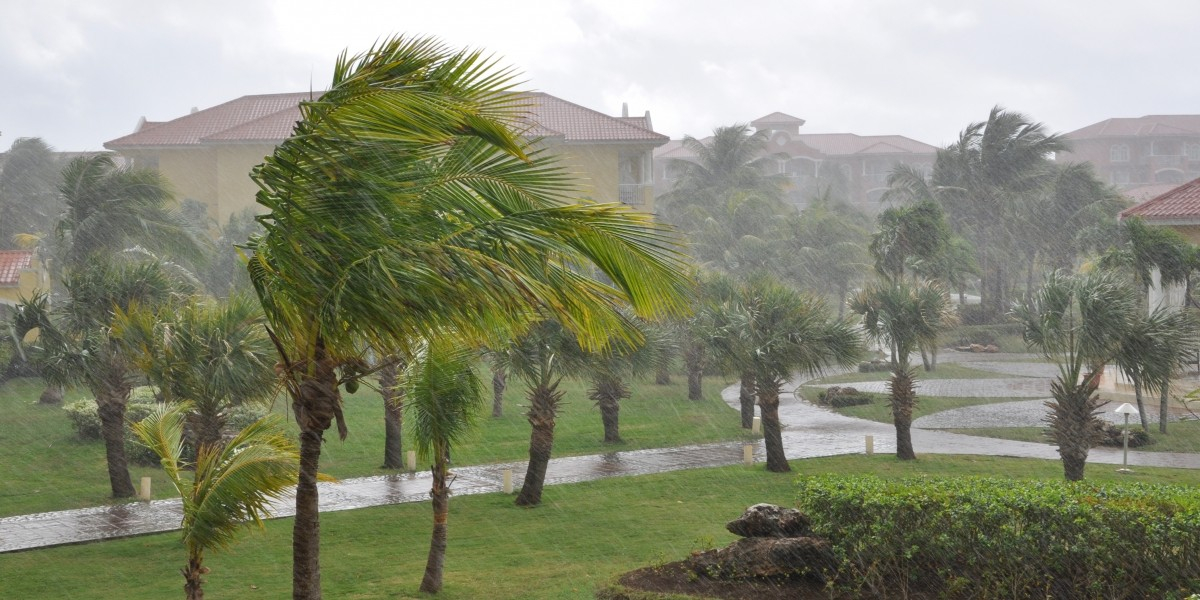 When Is Hurricane Season in Texas
If your home is located in an area susceptible to hurricanes and tropical storms, you should already know the importance of hurricane preparedness. In the state of Texas, Houston, Galveston, and other cities and areas near the Gulf Coast often get hit with heavy rains, winds, storms, as well as significant structural damage, whenever hurricane season is in effect. That's why it's important for both home and business owners alike to be adequately prepared to not only protect themselves but their property as well.
The first step in hurricane preparedness is knowing when to start preparing. Depending on your experience dealing with hurricanes in the past, preparing for a severe storm may be second nature and not take you long at all. If you are new to hurricane preparedness, however, it's important that you allow yourself enough time to ensure you and your property will be safe, secure, and protected when hurricane season rolls around. So, the question remains; when is hurricane season in Texas? At Houston Hurricane & Security Products, we consider ourselves hurricane experts and are dedicated to helping communities ensure they are properly protected. Continue reading to learn more about the Texas Hurricane season.
When is Hurricane Season in Texas?
Different areas of the world have different seasons when hurricanes and tropical storms are most likely to form. In Texas, however, mid-to-late summer is the start of hurricane season, which then extends to the late fall. For better understanding, home and business owners should be prepared for hurricanes and severe storms from June until the end of November. According to past data, August is the most active month in terms of hurricanes making landfall in Texas with a total of 17. The state has only been hit three times by a hurricane in October. So it is safe to say, August and September are the most active months for hurricanes during hurricane season in Texas.
How to Prepare for Hurricane Season in Texas?
When a hurricane hits, it doesn't take long before things become chaotic. Strong winds — that can often reach over 90 mph — heavy rainfall, and flash flooding can be highly-destructive, and therefore, it is important to ensure that you are properly prepared in the event that a hurricane develops and is approaching the area in which you reside. First and foremost, you should familiarize yourself with the area's evacuation plans. Make sure you know the local hurricane evacuation routes and identify a place you can stay until the storm passes, such as a hotel or the home of a family member in an area with little risk. If you reside in an area that isn't ordered to evacuate, it is important to make sure that you have the supplies to tough out the storm.
In addition to making sure you and your family are prepared for hurricane season, you should also have solutions that will allow you to protect your home from the damaging natural forces hurricanes often bring.
How to Protect Your Home During Hurricane Season in Texas?
The high winds, airborne debris, wind-driven rain, and flash flooding can take a toll on your home, so it is important to do everything that you can to prevent the damages from becoming too costly. Most importantly, you should ensure that windows and other openings such as doors are protected. When left exposed to severe weather conditions, windows can break and doors can be forced open, both of which can wreak havoc inside of your home and even put your roof at risk of being blown off due to the shifts in air pressure. When it comes to hurricane window protection, many people rely on plywood. Plywood for hurricane protection is not cost-effective and can easily be compromised. Hurricane shutters are the best hurricane window protection options as they are incredibly durable, can be reused each season, and don't negatively impact the appearance of your home when installed.
By protecting your windows, doors, and other openings with hurricane home protection solutions you can significantly reduce the risk of damage to your home. If you do not have them already, it is wise to look into hurricane shutters and hurricane window protection products before hurricane season arrives.
Hurricane preparedness is essential when you live in hurricane-prone areas, and there is no such thing as being "too prepared". Now that you know when the Texas hurricane season is, there's no reason to be caught unprepared.
At Houston Hurricane & Security Products, we are the leading provider of high-quality hurricane shutters and other hurricane protection products to help you get through hurricane season with peace of mind. If you are interested in equipping your home with the best hurricane protection, check out our selection of hurricane protection products or contact us to request a consultation with one of our product experts.