You Can Rely on Our Quality Accordion Shutters for Hurricane Protection
Accordion storm shutters offer you the ultimate value in hurricane protection. When you consider cost, ease of use, and protection, it is no wonder accordion shutters are considered as one of the best hurricane shutter types. As the name suggests, these hurricane protection shutters unfold accordion-style to cover and protect windows, doors, and other openings during severe storms when high wind and rain, windborne debris, and other damaging conditions exist.
At Houston Hurricane & Security Products, we offer an extensive selection of hurricane accordion shutters. Our accordion shutters are fabricated of high strength, thicker extruded aluminum material that can withstand high winds and impacts from projectile objects. When hurricane season comes around, our accordion storm shutters are the top choice for residential and commercial property owners throughout the Texas Coast who want the highest degree of hurricane window protection available.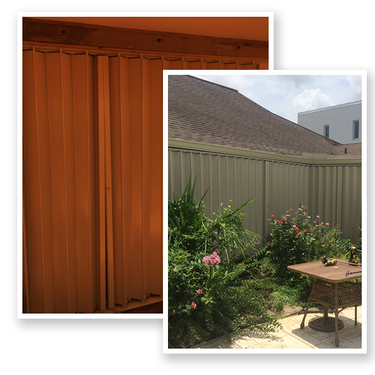 Constructed from heavy-duty, premium aluminum alloy

Superior impact resistance, even during major storms

Unparalleled ease of operation, glides smoothly and locks securely

Can be used on windows, doors, patios, balconies, and more

Offered in various colors to match the exterior of your building

Easy to store when not in use

Available in custom sizes to fit any window and door openings
See A Demonstration Of Our Lineup
Watch as Frank gives a demonstration of our product lineup. We have a number of solutions for any home, so please contact us so we can help determine which product would be the best solution from protecting your home from hurricanes or vandalism. Or See our entire product lineup here
Features of Hurricane Fabric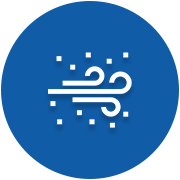 Storm Protection
The extruded aluminum slats of accordion shutters are designed to effectively block strong winds and provide the ultimate protection against impacts.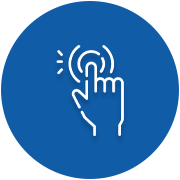 Easy To Operate
When a storm is approaching, accordion hurricane shutters are easy to operate. The aluminum slats glide smoothly and lock securely in place with ease.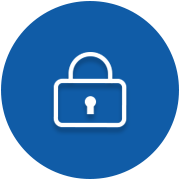 Enhanced Security
In addition to storm protection, accordion shutters can be used to increase security. When closed, the durable aluminum protects against forced entry.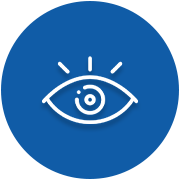 Minimal Visual Impact
Our versatile roll-down hurricane shutters are available in different design options that can match well with virtually all exteriors.
How Do Accordion Shutters Work?
An accordion shutter system uses extruded aluminum blades that expand along a top and bottom track, securely locking together for maximum protection against storms, high-winds, and impacts from wind-driven debris. When a storm or hurricane nears, the aluminum slats can manually glide into their closed position. Few other hurricane shutter systems are this fast or easy to deploy which also makes them a great option for home or business security shutters — simply close the shutters while you are away to secure your home or business from intruders. When the shutters are not needed, they can conveniently be stored away until they are needed again.
At Houston Hurricane & Security Products, we carry a variety of that are designed to offer the protection the home and business owners throughout the Texas Coast rely on come hurricane season.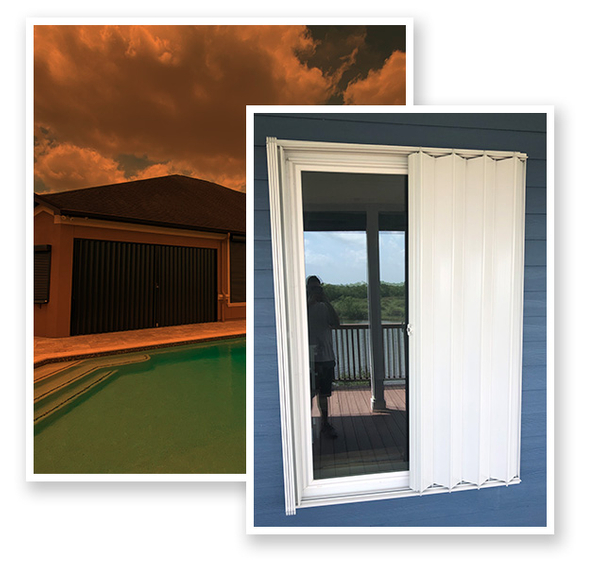 Wall Track Shutters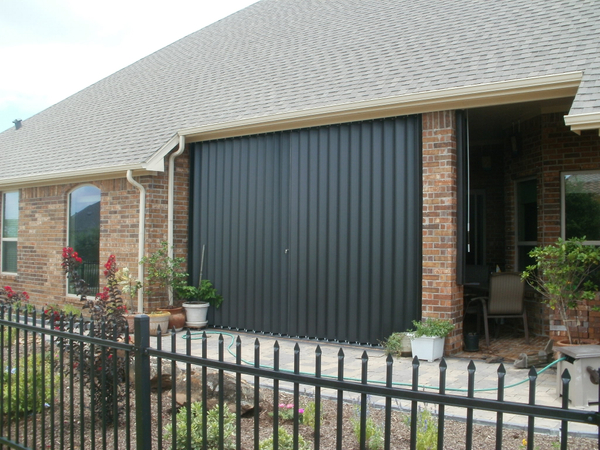 Floor & Ceiling Track Shutters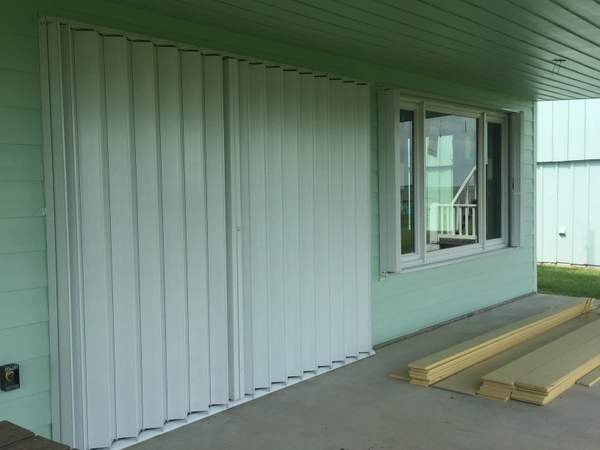 Push Button Lock Shutters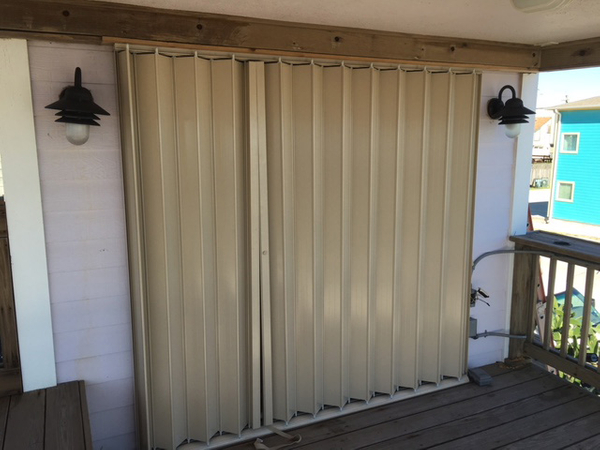 Box-Lock Shutters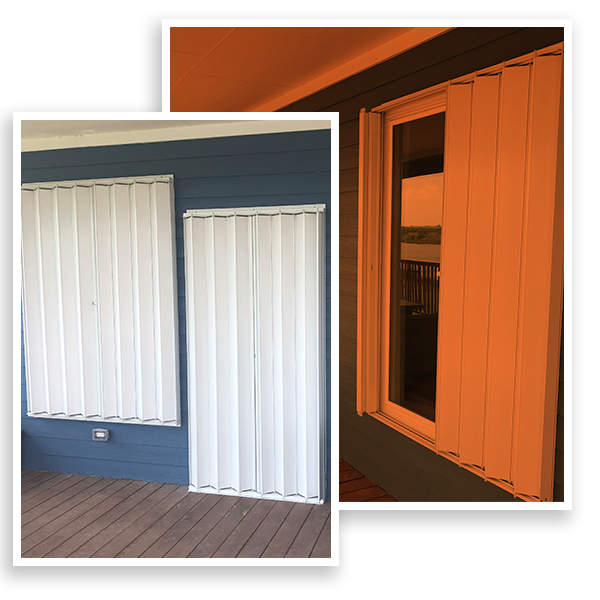 Aesthetically-Pleasing Protection
When you think of traditional hurricane window protection, you probably picture a home or business boarded up with plywood. Hurricane shutters are meant to eliminate the need for unsightly plywood and have come a long way in terms of design and visual appeal.
At Houston Hurricane & Security Products, our accordion hurricane shutters are available in a selection of neutral tones. This makes it easy to find a shutter system that will provide your home or business with the protection it needs, without sacrificing the exterior curb appeal.

White

Bronze

Beige

Ivory

Gray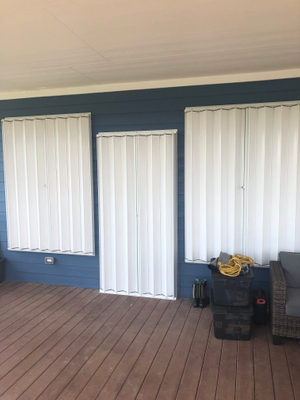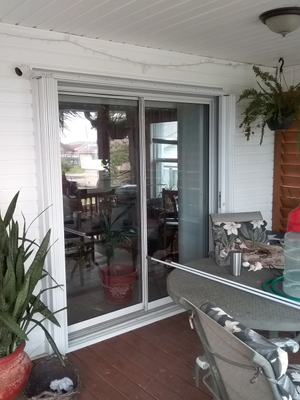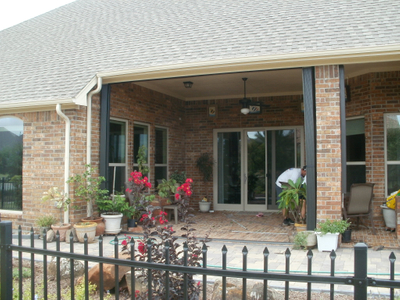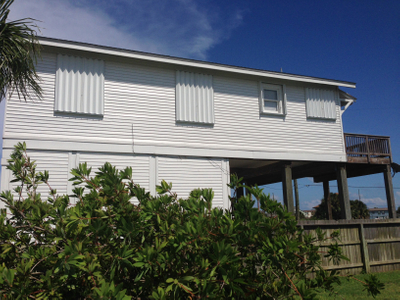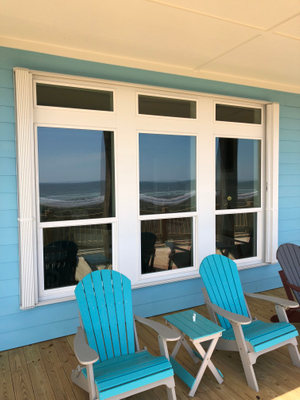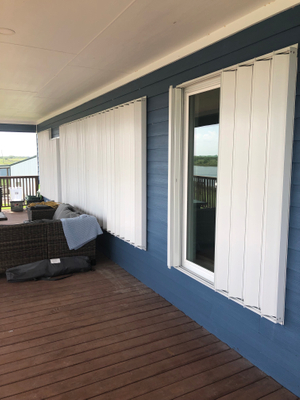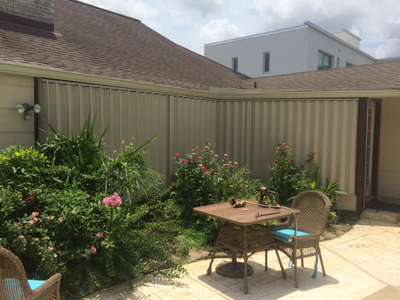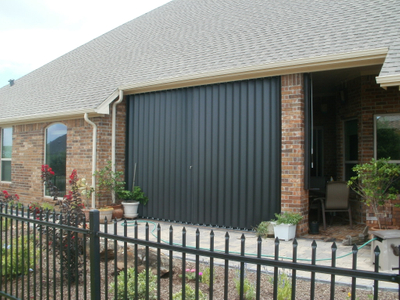 Contact Us for a FREE Estimate
For over a decade, Houston Hurricane & Security Products has been Houston's go-to source for hurricane protection shutters and solutions. That's why, no matter the unique needs that your home or business has, you can count on us to protect your building and save you money in the long run. Contact us today to find an accordion shutter system for your home or business.