Houston Colonial Hurricane Shutters
Request a Free Estimate for Hurricane Shutter Installation
Gain the Ultimate Security and Storm Protection for Your Home or Business
Come hurricane season, you'll find many home and business owners installing plywood over windows to protect against the high winds and flying debris that the season's conditions are known to bring. Plywood is not only costly, time-consuming, and strenuous to install each year, but it also won't do your curb appeal any favors. Rather than dealing with the inconveniences of boarding up windows, colonial hurricane shutters can provide your home with the protection and security you need come hurricane season while adding to the exterior appearance of your home or business.
At Houston Hurricane & Security Products, we specialize in hurricane shutter installation, including colonial storm shutters. Our selection of powder-coated aluminum shutters are manufactured to withstand harsh hurricane winds, are easy-to-use, and are available in different selections to fit various architectural styles. Contact our experts today to schedule a consultation.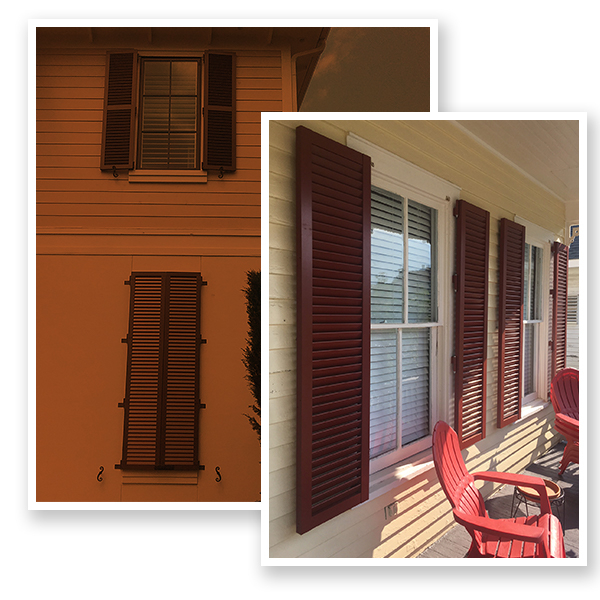 The Benefits of Colonial Hurricane Screens
Provide effective storm protection

Can be used to improve year-round security measures

Constructed out of durable aluminum material

Easy to install on any existing home or business

Offers versatile protection that enhances the look of your home

Doesn't take away from the architectural appearance

Available in different styles, including hurricane-rated and decorative styles
See A Demonstration Of Our Lineup
Watch as Frank gives a demonstration of our product lineup. We have a number of solutions for any home, so please contact us so we can help determine which product would be the best solution from protecting your home from hurricanes or vandalism. Or See our entire product lineup here
Features of Colonial Hurricane Shutters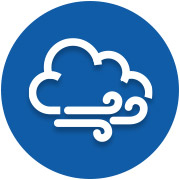 Storm Protection
Our colonial hurricane shutters are constructed with powder-coated aluminum for durability you can rely on come hurricane season.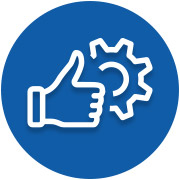 Easy Operation
Going on vacation or leaving town for a few days? Colonial shutters help ensure that your home stays secure while you're away.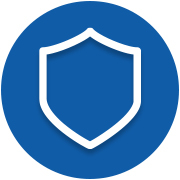 Enhances Security
Hurricane window panels smoothly and easily slide into the installed tracking for quick and easy deployment.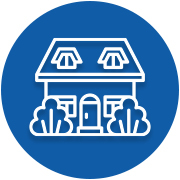 Boosts Curb Appeal
These shutters promote the look of a Colonial Estate, meaning their permanent installation won't take away from your curb appeal.
How Do Hurricane Window Panels Work?
If you're looking for an economical and efficient solution to protect windows and doors, hurricane panels are the way to go. Our vast selection of window storm panels are designed to slip vertically into an upper header track and fasten to a lower track, or mount horizontally into the structure with PanelMate anchors, which are permanently installed around the opening and use a wing nut to hold the panels in place.
When hurricane protection or added security is needed, the panels can easily be attached to your structure via the strong PanelMate anchors. The corrugated design of the panels ensures the utmost window storm protection. When the storm passes, these removable storm panels are just as easy to uninstall as they are to install. The panels can easily be stacked in your garage, shed, or even closet when they are not in use without taking up too much space.
At Houston Hurricane & Security, we offer steel, aluminum, and LEXAN material options to fit your window protection needs as well as your budget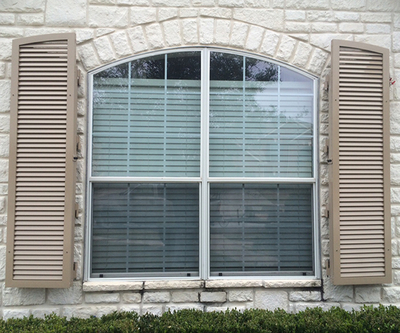 Full View Shutters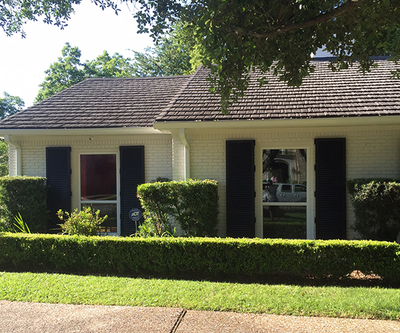 Impact Shutters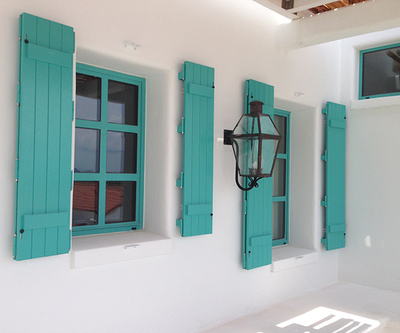 Board & Batten Shutters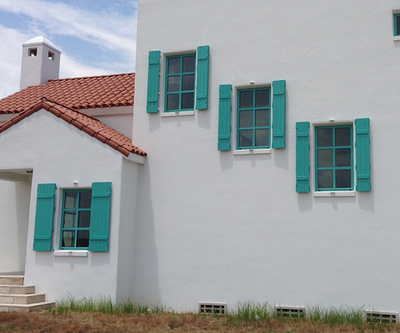 Decorative Shutters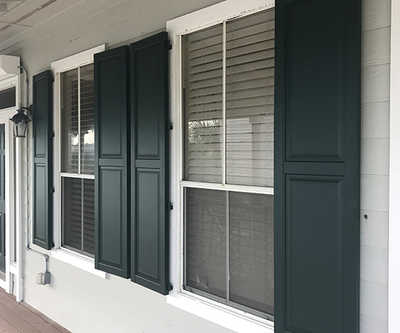 Raised Panel Shutters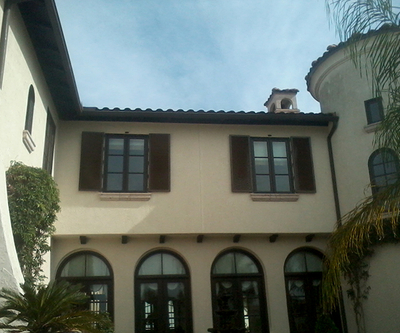 C & Z Shutters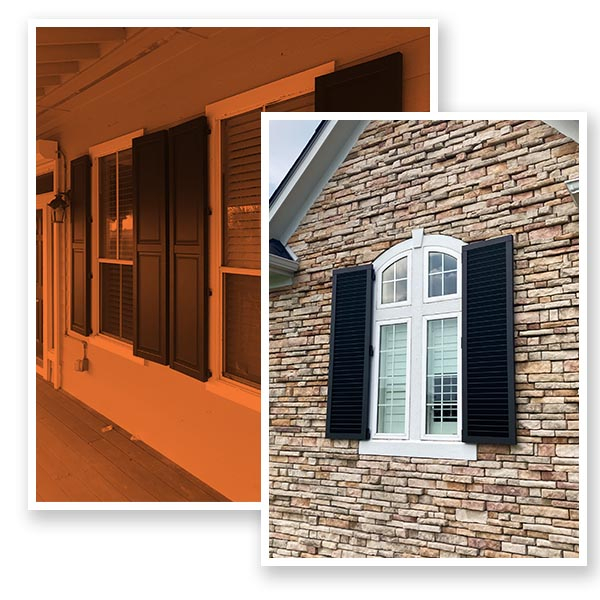 Convenient Storm Protection With a Distinct Architectural Flair
If your home or business is within the Texas Coast area or other areas prone to severe storms and hurricane conditions, you can't go wrong with colonial shutters. Not only are they incredibly convenient, but they have a distinct architectural flair that will add to your curb appeal, rather than take away from it as plywood boards do.
These shutters are a great solution for homes and businesses alike. They are the ideal choice for those looking to revamp storm protection, security, and architectural flair.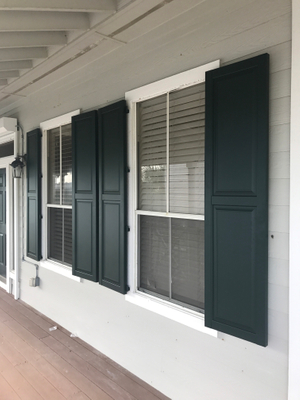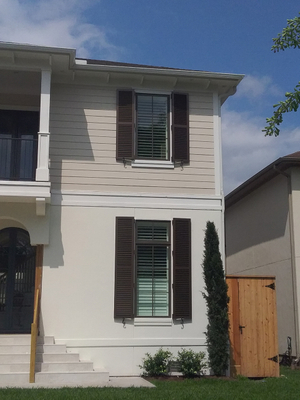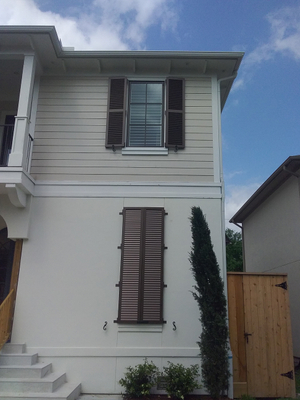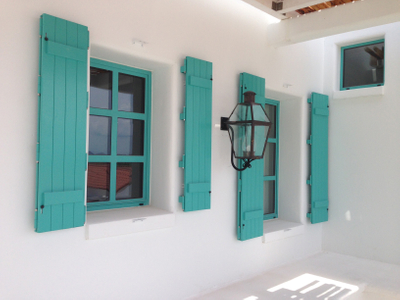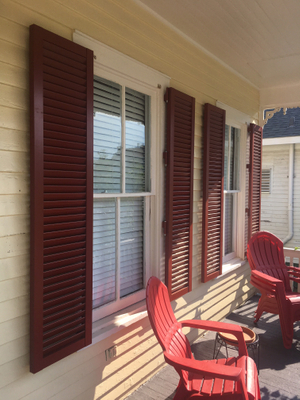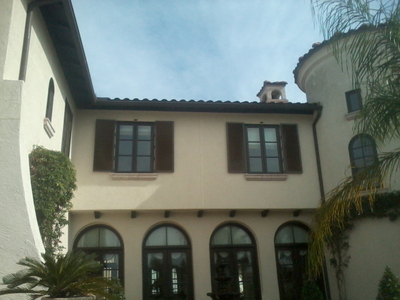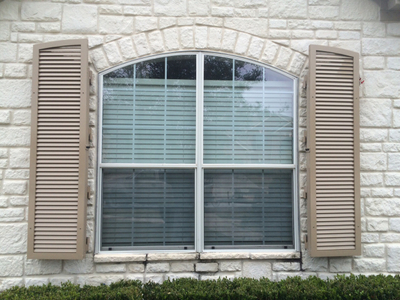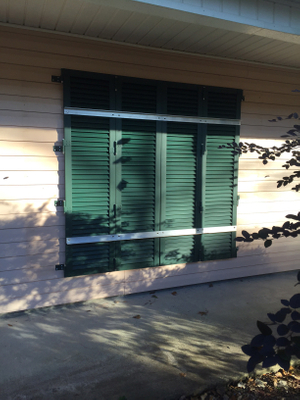 Request a Free Estimate Today
If you want peace of mind in knowing that your home or business is safeguarded from high-winds, flying debris, water intrusion, and other costly storm damages, contact Houston Hurricane & Security Products to learn if hurricane window panels are right for you. Our experts are ready to help you find protection that fits your wants, needs, and budget. Fill out the form below or call today!