Never Deal With Plywood Again! Use Hurricane Fabric to Protect Your Windows
When hurricane season rolls in, many home and business owners often rely on plywood or protective hurricane shutters to protect the windows and doors on their buildings from high-winds, rain, and flying debris. However, putting up plywood or hurricane shutters is a time-consuming job that often requires more than one person. Not to mention, finding storage for the bulky pieces of plywood isn't always easy. That's where hurricane protection fabric comes in.
Fabric storm panels are touted as an efficient and effective alternative to traditional plywood or shutters. They consist of a strong, lightweight layer of woven fabric that is coated with a high-strength material. The fabric panels are easy to install and are used to cover windows and doors, providing a barrier from flying projectiles and wind blown rain. At Houston Hurricane & Security Products, we are the trusteed providers of hurricane fabric installation — contact us today to schedule a hassle-free consultation.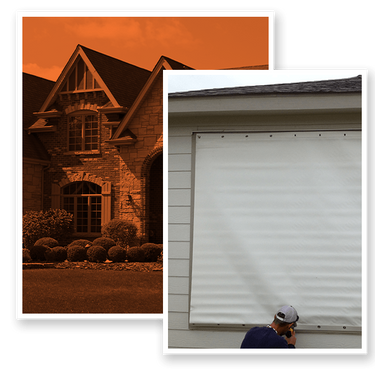 Reinforced fabric material creates a protective barrier for windows, doors, and openings

Provides sufficient protection against storm debris hurtling at over 100 mph

Can be used where traditional shutter systems won't fit

Installation is a breeze and typically can be done by an individual

Lightweight material can fold or roll up, allowing for easy storage

Certain fabric panels are designed to meet state building codes in Texas

Available in custom sizes to fit any window and door openings
See A Demonstration Of Our Lineup
Watch as Frank gives a demonstration of our product lineup. We have a number of solutions for any home, so please contact us so we can help determine which product would be the best solution from protecting your home from hurricanes or vandalism. Or See our entire product lineup here
Features of Hurricane Fabric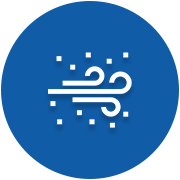 Storm Protection
Hurricane window protection fabric is designed to resist wind, water, and flying debris that come with hurricane conditions.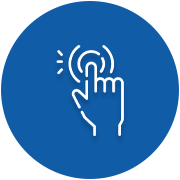 Easy Deployment
Incredibly lightweight, hurricane fabric is easy to install and even easier to deploy when hurricane conditions approach.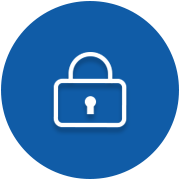 Uniquely Safe
Hurricane window protection fabric can stop impacts and large projectiles from causing damage, making it very safe and secure.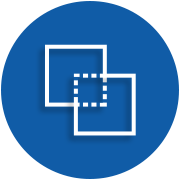 Translucent Design
Many hurricane window protection fabric options feature an attractive, translucent design that still allows natural light in.
How Does Hurricane Fabric Work?
While fabric doesn't seem like a material that would offer the hurricane protection that most people need, hurricane fabric consists of a high-strength and flexible membrane that is engineered to withstand the strongest hurricane force winds and to deflect large and small projectiles. Hurricane window protection fabric consists of a lightweight layer of woven fabric that is coated with a geo-synthetic PVC material. Flexible plastic clips are used to add flexibility to the system while holding it in place, which allows the fabric to decelerate objects more effectively than other hurricane screen systems that are available today. Most hurricane fabric systems feature a translucent fabric design to allow natural light and visibility while effectively protecting against high winds and driving rain.
At Houston Hurricane & Security Products, we carry a variety of hurricane fabric systems that are designed to offer the protection the home and business owners throughout the Texas Coast rely on come hurricane season.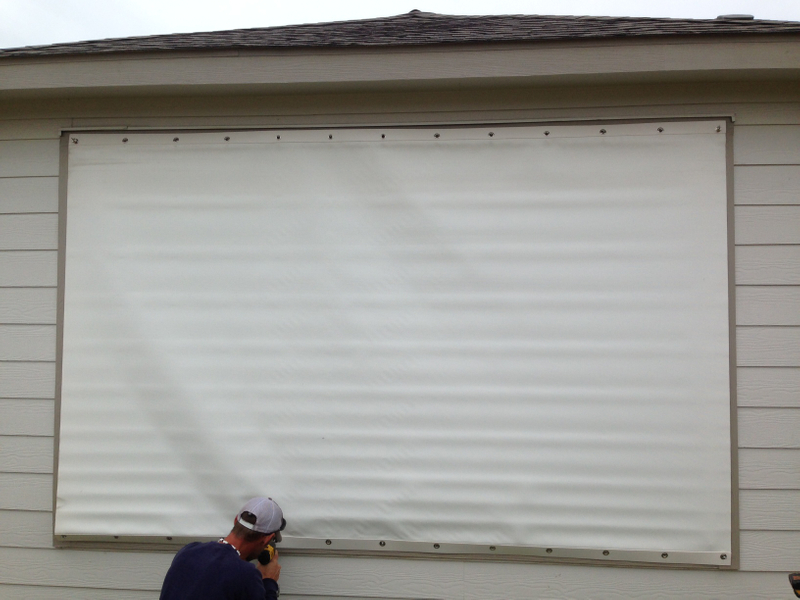 Wayne-Dalton Fabric -Shield™ Storm Panels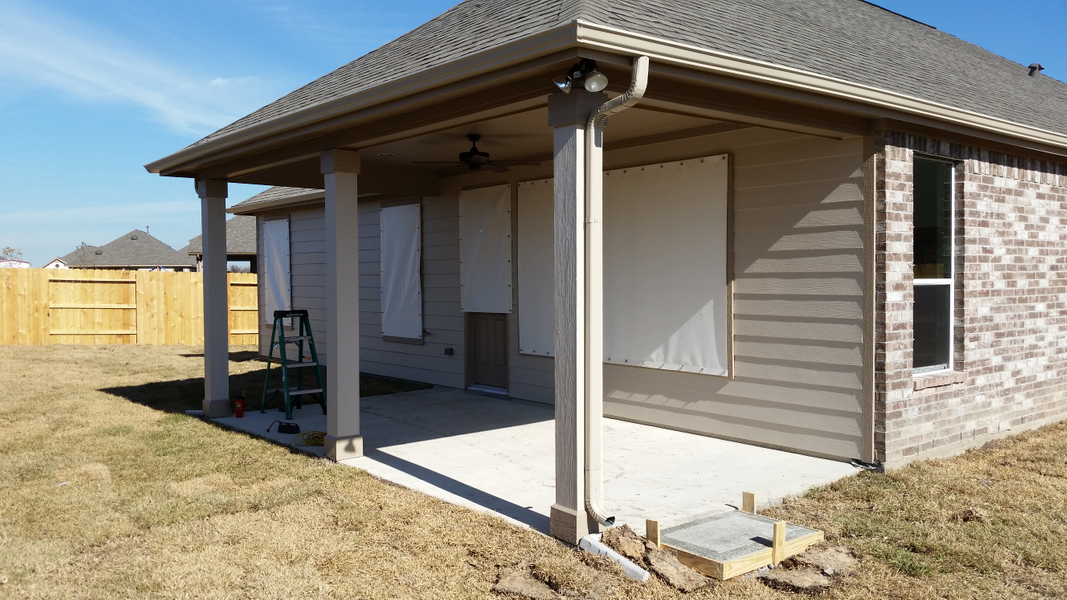 Hendee Enterprises 100 Series Diamond Screen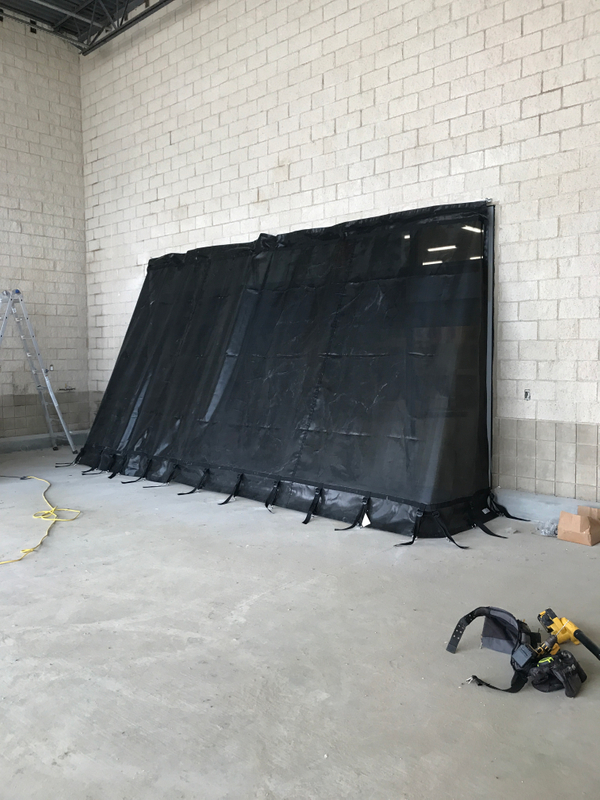 Hendee Enterprises Force 12™ Series 500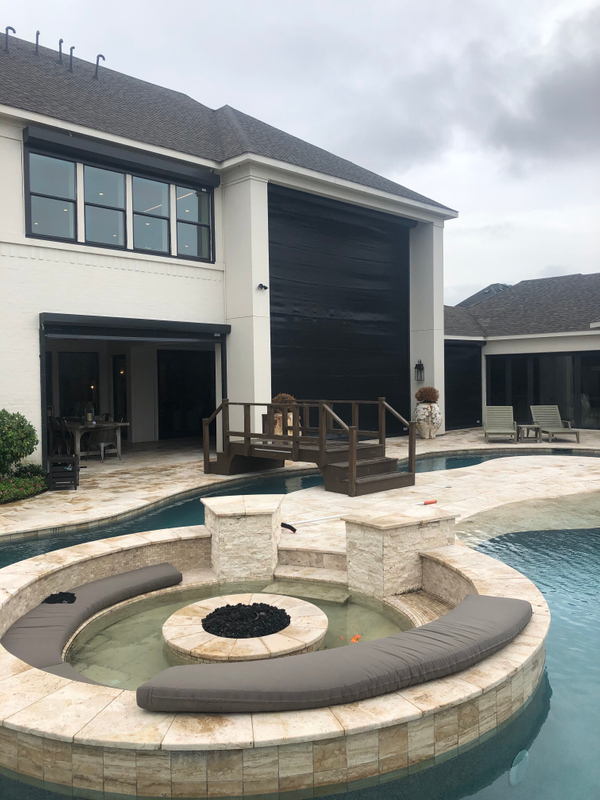 Hendee Enterprises Force 12™ Series 700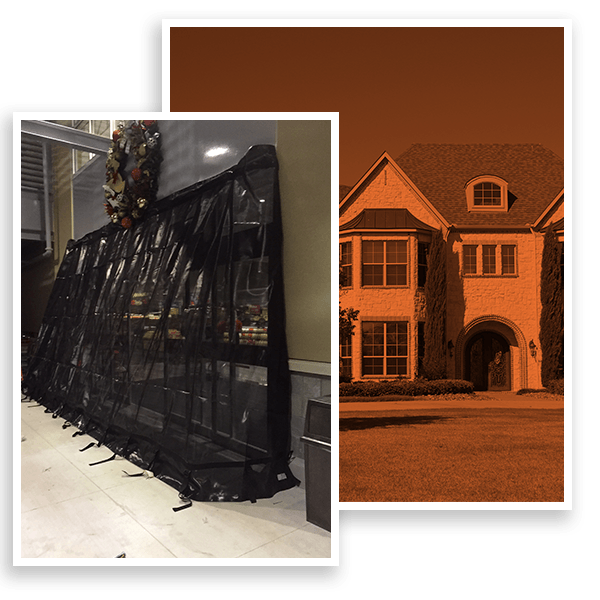 What's Better: Hurricane Fabric or Shutters?
At Houston Hurricane & Security Products, we carry an extensive selection of hurricane window protection options. While hurricane shutters are highly-effective, if they aren't permanently installed they can be a hassle to install, deploy, and store. Not to mention, hurricane shutter systems don't fit every opening where there is glass or a door.
Hurricane fabric, on the other hand, not only offers reliable storm protection, but it also can be used to cover virtually any opening and is very easy to install and deploy when a storm nears. They also are very easy to take down and can be folded or rolled up so that they don't take up too much space when stored.
If you are unsure which will offer your building the best hurricane protection, our experienced design and installation experts can help. Contact us today to set up an onsite consultation.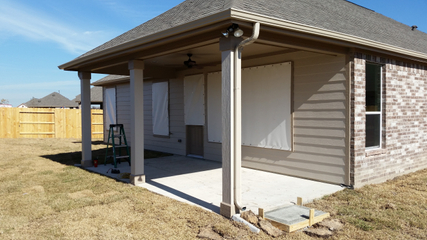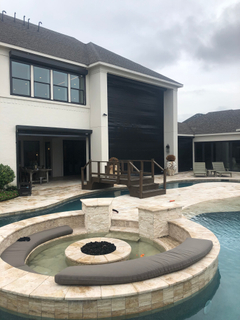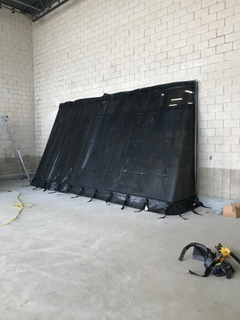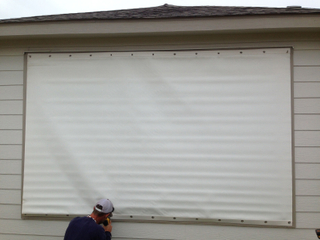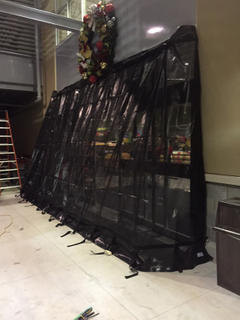 Contact Us for a Free Quote Today!
Since 2009, Houston Hurricane & Security Products has been Houston's go-to source for hurricane fabric. That's why no matter the unique needs that your home or business has, we're confident that we can find a solution that works best for you. If you've been considering adding lightweight, affordable hurricane protection to your home or business, the hurricane fabric we offer is second to none.
Have a question? At Houston Hurricane & Security Products, we pride ourselves on offering the best customer service in the industry. Our team is here to help ensure that you find the product that's right for you, so contact us today to get started and rest assured that you're in good hands. We look forward to working with you!