Increase the Safety, Security, and Efficiency of Your Home with Tapco Screens
There are a lot of hurricane protection products available to protect your home, but no solution is quite as unique as TAPCO security screens. Using a combination of high-strength steel screening and a durable aluminum frame, TAPCO screens offer the ultimate window and door protection by creating a virtually impenetrable barrier. These screens are one of the only hurricane window protection solutions that don't disrupt your view from the inside nor detract from the appearance of your home.
At Houston Hurricane & Security Products, we are the leading provider of TAPCO security screens. It is one of our only completely passive shutter systems and provides homeowners with the protection they need from flying debris during hurricane seasons as well as break-ins. TAPCO security screens are a great way to achieve true peace of mind 24/7.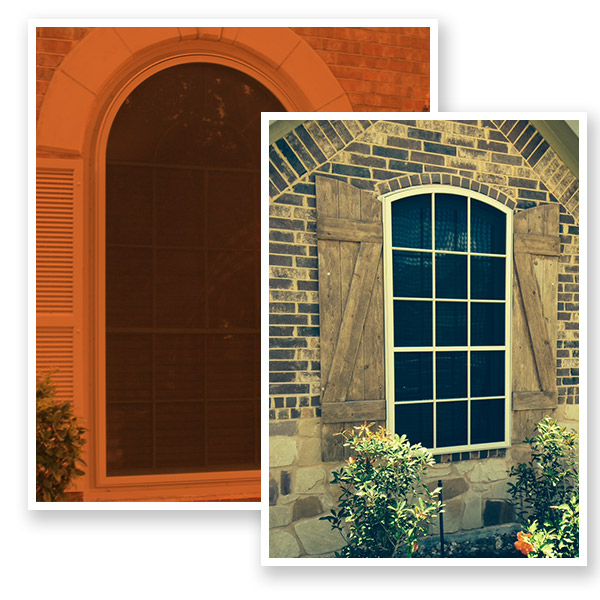 The Benefits of Tapco Security Screens
Provide excellent hurricane protection and security
Constructed from extruded aluminum and strong stainless steel
Offers a sleek appearance that doesn't detract from your home
Great for homes and businesses in areas with a high risk of hurricanes
Help reduce glare and outside heat to make the inside of your home more efficient
Can be installed directly to the window, outside on the facing, or inside on the jam
Hinged for easy opening and cleaning
See A Demonstration Of Our Lineup
Watch as Frank gives a demonstration of our product lineup. We have a number of solutions for any home, so please contact us so we can help determine which product would be the best solution from protecting your home from hurricanes or vandalism. Or See our entire product lineup here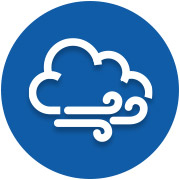 Storm Protection
The high-strength steel mesh screen and aluminum frame protects against flying debris during hurricanes and severe storms.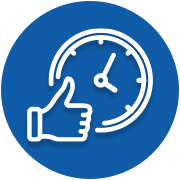 24/7 Peace of Mind
With window security screens, you'll gain peace of mind knowing your home is protected from storm damage and break-ins.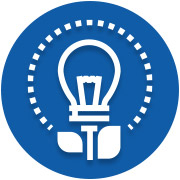 Energy Efficient
TAPCO security screens also act as a solar screen that blocks heat and UV rays, helping make your home more energy efficient.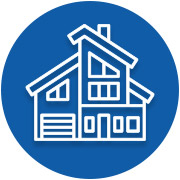 Architecturally Pleasing
These screens can be left on year-round since they do not impact the architectural appearance or curb appeal of your home.
How Do Tapco Screens Work?
TAPCO screens are designed to provide protection against impacts, prying, cutting, and tampering, which is why they are a popular choice for homeowners that reside on the Texas Coast come hurricane season. These security screens can be permanently installed directly to the window, outside on the facing, or inside on the jam. Once installed, the combination of the high-strength steel mesh screen and aluminum frame creates a virtually impenetrable barrier that can protect the windows from flying debris as well as attempted break-ins.
Because the screen is constructed from steel mesh, the view from inside is not blocked and still lets light in. However, other characteristics of the security screens help block some of the heat out, which will help keep your home cool and comfortable, especially during those dreadfully hot summers. Most homeowners with TAPCO security screens choose to keep them up year-round, not only for the ultimate protection and for peace of mind, but also because the sleek and minimal design doesn't take away from the exterior appearance.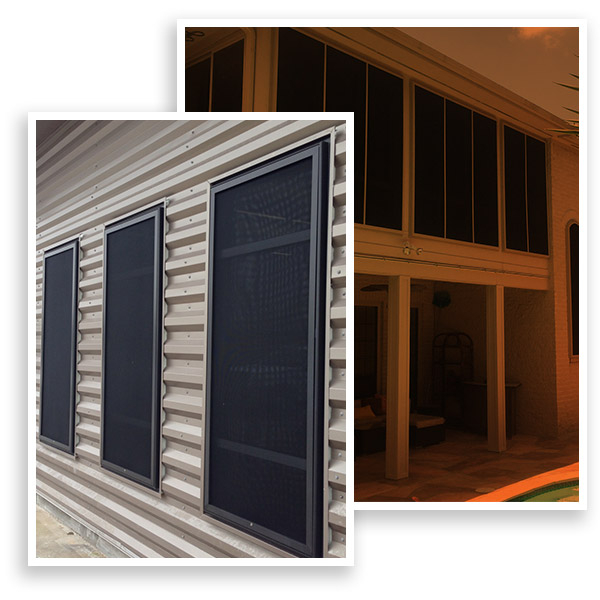 A Residential and Commercial Solution to Hurricane Protection Security
TAPCO security screens are not only great solutions for homes, but for businesses as well. They offer the storm protection required during hurricane season and a year-round security solution to ensure the business and its assets are protected.
At Houston Hurricane and Security Products, we have installed TAPCO screens for all types of businesses and commercial entities throughout the Greater Houston Area, such as offices, schools, retail stores, and more. Contact our experts today if you would like TAPCO security screens or are interested in our other hurricane window protection solutions for your business.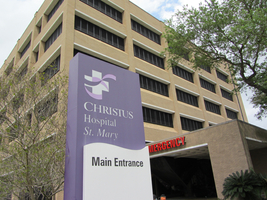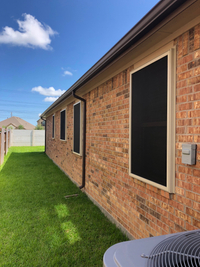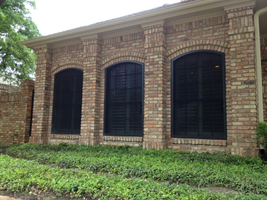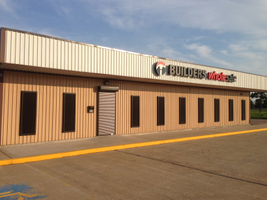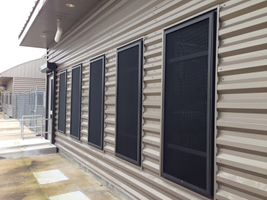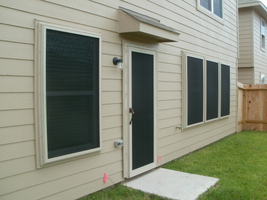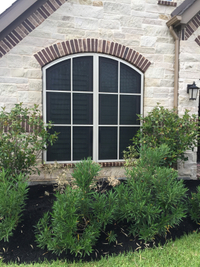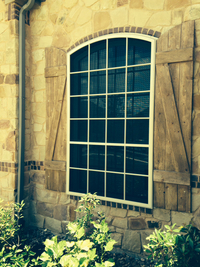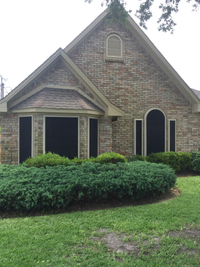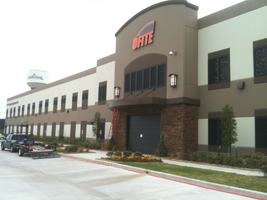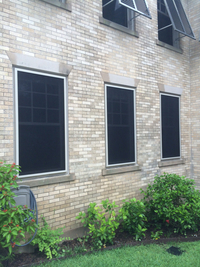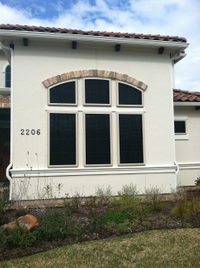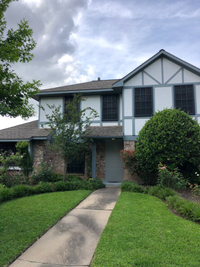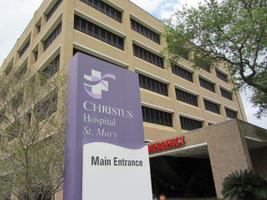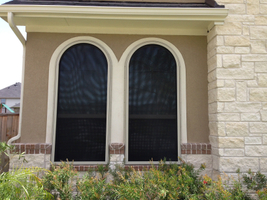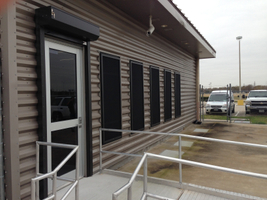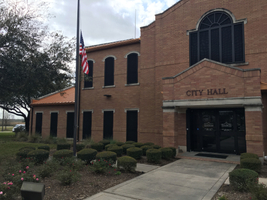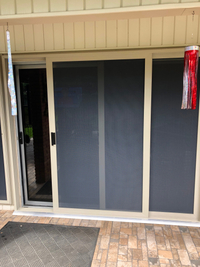 Request a Free Estimate Today
Don't get caught after the next hurricane or attempted break-in wishing you had better protection. Instead, contact Houston Hurricane and Security Products to find the solutions you need for better peace of mind.