If you're looking for high-quality hurricane protection products in Texas City, look no further than Houston Hurricane & Security Products. We have a wide range of options to protect your home or business from the most extreme weather conditions.
Hurricane Shutters & Window Protection We Offer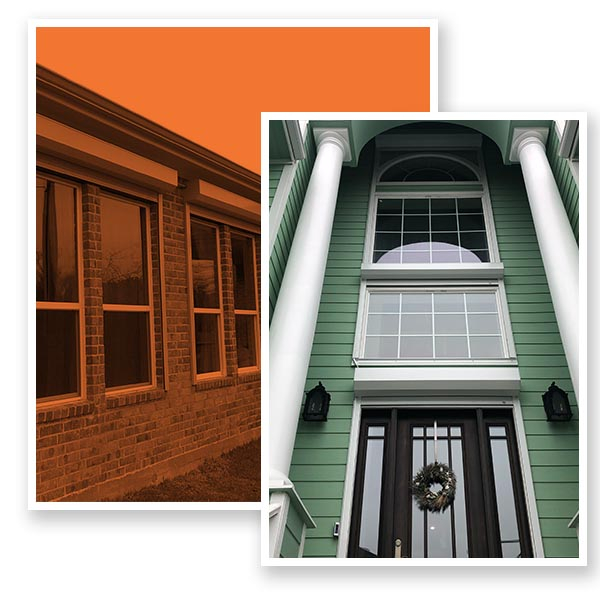 Our Roll-Up Shutters are perfect for anyone looking for a sleek and modern shutter option. With easy-to-use controls, they can be easily deployed or retracted with just the touch of a button. Plus, they're made with the finest materials available, so you can rest assured that your home or business will be protected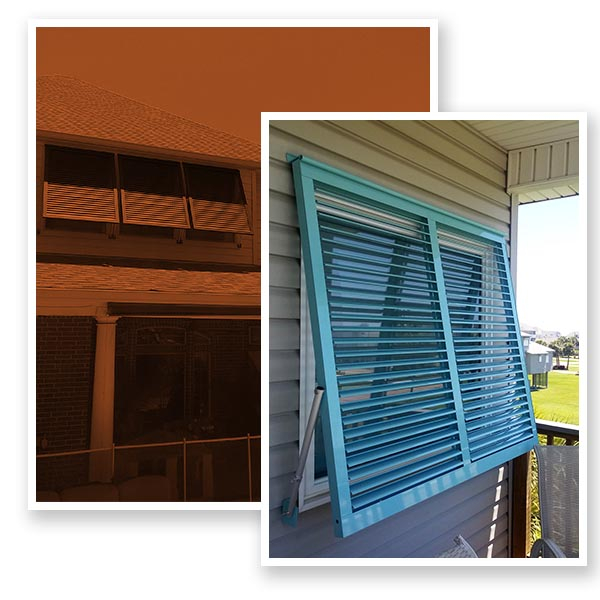 If you're looking for something with a bit more character, consider our Bahama Shutters. These shutters have a distinct island-style look that will make any property stand out. Not only do they look great, but they're also incredibly durable and easy to use.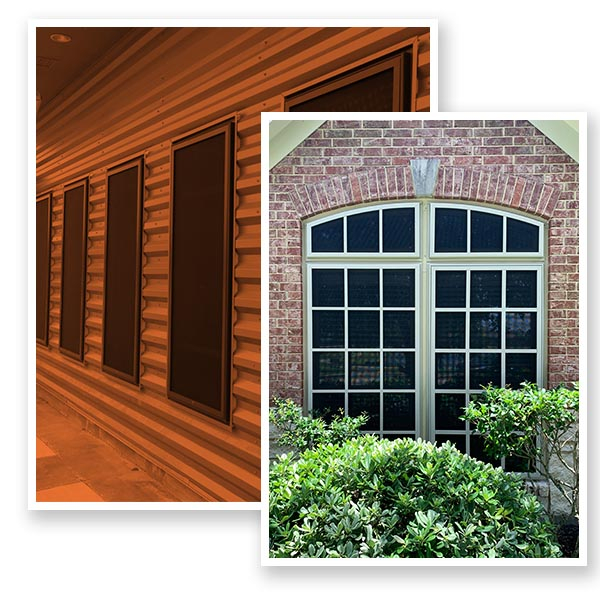 These screens are perfect for areas with many mosquitoes or other flying insects. They're made with high-quality materials and are built to last, so you can enjoy a bug-free environment for years to come.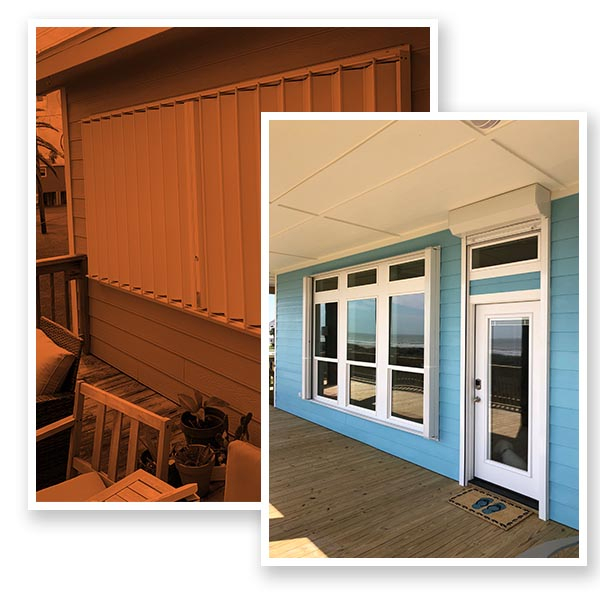 Consider our Accordion shutters, which can be installed on your home's windows and doors without being noticed. They're easy to use and incredibly effective, ensuring your property stays safe in even the most severe weather conditions.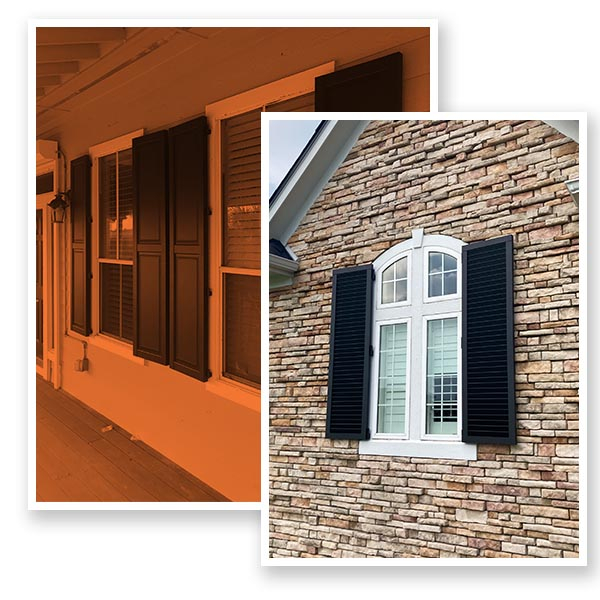 For a more traditional look, our Colonial Shutters are a great option. These shutters have a classic style that will complement any architecture. Plus, they're straightforward to use and have been tested to withstand even the most intense storms.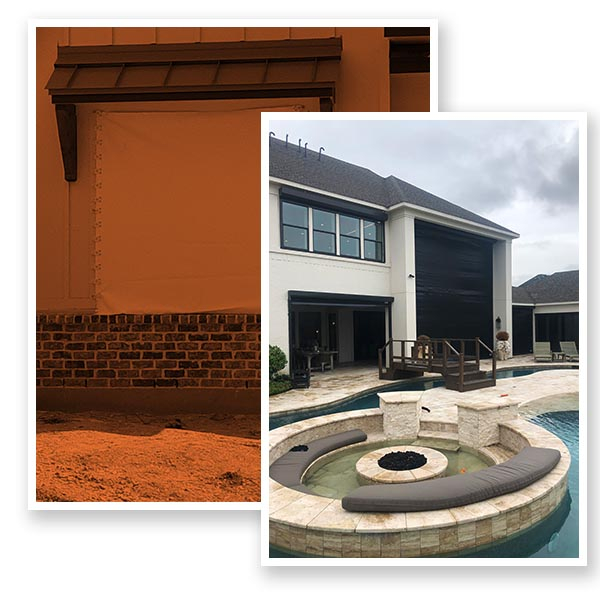 If you're looking for a more affordable option, consider our Hurricane Fabric. This material is lightweight and easy to install, making it an excellent choice for renters or homeowners who want to be prepared without breaking the bank.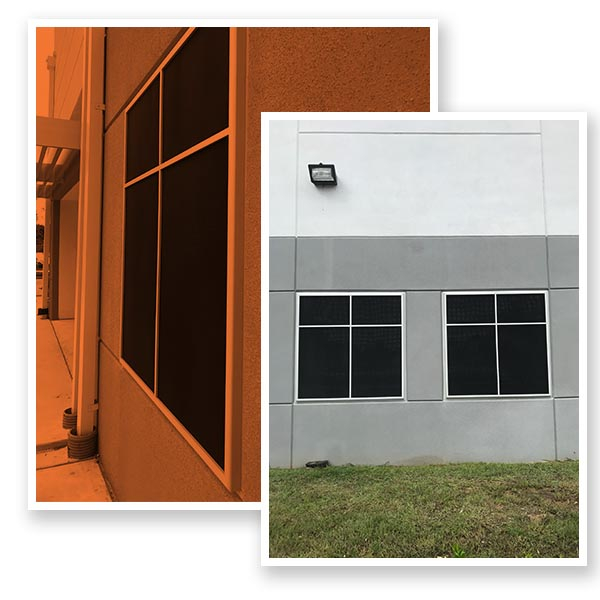 Window Film
Another great option is our Window Film, which can be applied directly to your existing windows. This film is incredibly durable and will help protect your home or business from high winds and debris during a storm.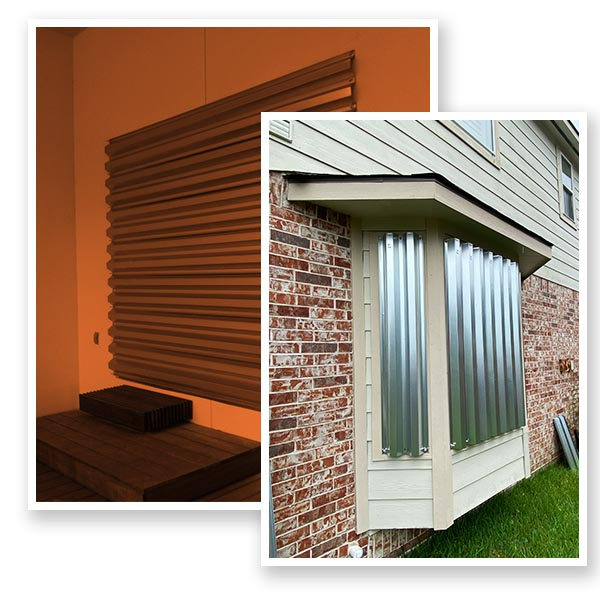 Hurricane Panels are a tried-and-true option for anyone looking for the ultimate protection. These panels can be custom-fit to your property, ensuring every inch is covered and protected from the elements.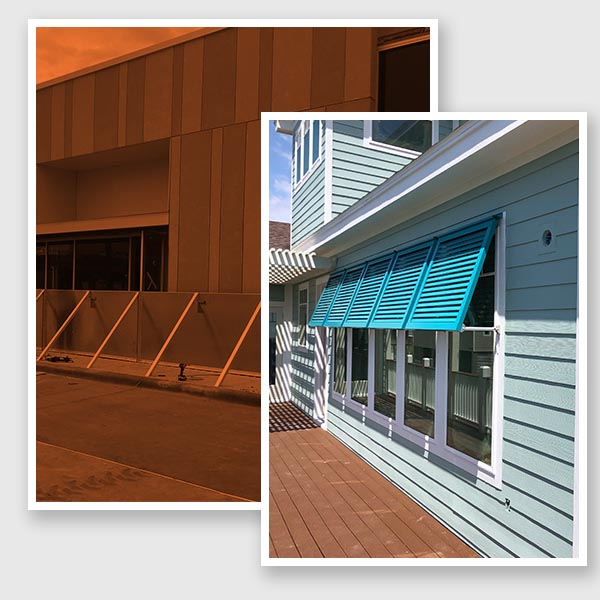 Other Hurricane & Security Products We Offer
We also offer Flood Barriers and Architectural Louvers. Our Flood Barriers are perfect for anyone living in an area that is prone to flooding, helping keep water out of your building. And our Architectural Louvers are a great way to improve the ventilation and overall aesthetic of your building while still maintaining security.
Get Started Today
At Houston Hurricane & Security Products, we're committed to providing our customers with the best hurricane protection products available. Whether you're looking for Roll-Up Shutters, Bahama Shutters, TAPCO screens, Accordion shutters, Colonial Shutters, Hurricane Fabric, Window Film, or Hurricane Panels, we have everything you need to keep your property safe and secure. Contact us today to learn more about how we can help you protect your property from the most extreme weather conditions.
Request a Free Estimate Today
Don't wait for the next hurricane or severe storm to hit the Texas Coast. Be prepared for what's to come by working with Houston Hurricane & Security Products to install high-quality, reliable, and durable rolling hurricane shutters. Contact our experts today to schedule a hassle-free consultation.
Texas City, Texas Hurricane & Security Products