When Mother Nature Strikes, Window Security Film Protects
There are many things that home and business owners have no control over — severe weather, theft and vandalism, and accidents to name a few, all of which can cause damage to property. Windows and glass are the most vulnerable parts of any building. Fortunately, there is a cost-effective solution that has minimal visual impact to the curb appeal and building exterior: hurricane window film.
At Houston Hurricane and Security Products, we are a trusted installer of Madico® safety and security film and have the expertise and installation experience to help reduce your risk of personal injury, property damage, and loss due on glass breakage. Installing window security film in Houston and the surrounding areas is a great way to increase protection against glass breakage from powerful winds, flying debris, and other violent weather. For safety window film installation, or to learn more information, contact Houston Hurricane and Security Products.
The Benefits of Hurricane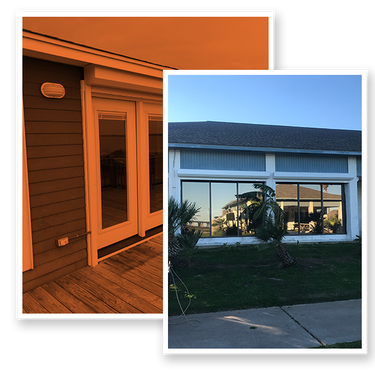 Protects windows from forceful winds, flying debris, and severe weather
Provides 24-hour, passive protection against common threats
Window security film is clear and doesn't impact view or curb appeal
Reduces risk of due to flying glass and deters intruders from break-ins
Cost-effective solution to hurricane window protection
Can help provide additional UV protection
Easy to install, remove, and replace
Features of Hurricane Window Film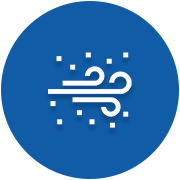 Storm Protection
Safety and security film is engineered so glass is shatter-resistant against high-powered winds and storms, preventing water and wind-borne debris from entering.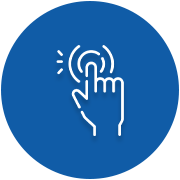 Easy Installation
Safety window film is easy to install. Our team of installers will ensure that safety and security film is installed properly to give you the ultimate protection.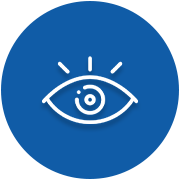 Deters Criminals
By holding shattered glass together, window security films help deter break-ins. The film makes it more challenging for smash-and-grabbers to gain inside access.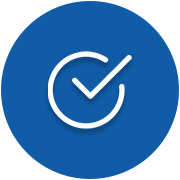 Cost-Effective
Safety and security film is an economic solution to not only hurricane protection, but protection against theft, vandalism, and other unforeseen accidents or events.
How Does Hurricane Window Film Work?
Houston Hurricane and Security Products offers Madico® safety and security film in a wide range of shades, styles, and grades to fit your protection needs, as well as to add curb appeal to your residential or commercial building. The anti-shatter film increases the durability of glass in an effort to reduce breakage caused by severe weather, explosions, theft and vandalism, and other accidents. If the window does break, the adhesive layer on the film is designed to hold and contain pieces of broken glass in place to prevent shattering, which in turn reduces the risk of serious injuries and damages.
A single square foot of glass can produce up to 200 razor-sharp fragments. With safety and security hurricane glass, you can protect yourself, your home, or your business from the risk of flying glass that could result in damage or injuries.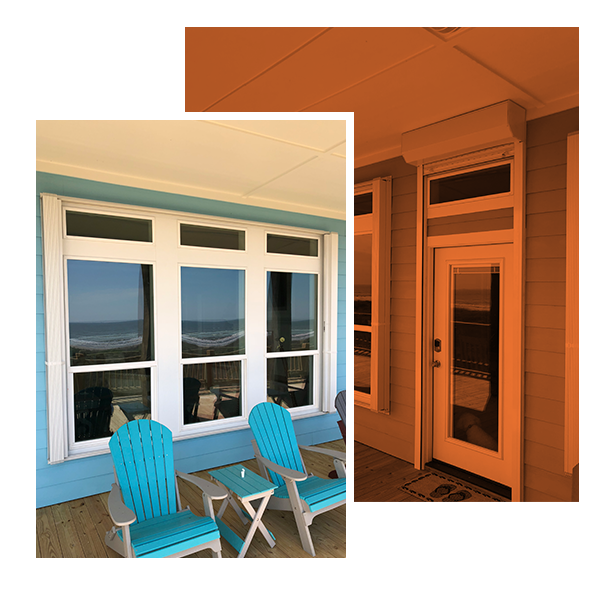 Keep Your Calm Before, During, and After the Storm.
Your building, and especially your windows, are exposed and therefore vulnerable to elements, every day of the year. When windows break due to high winds, severe storms and hurricanes, or accidental impacts, the cost to replace them will be relevant when put in comparison to the costs physical harm and damaged property.
With safety security window film installed by the experts at Houston Hurricane & Security Products, you can gain peace of mind that your building, and its windows, have an extra layer of protection to reduce the risks associated with broken glass.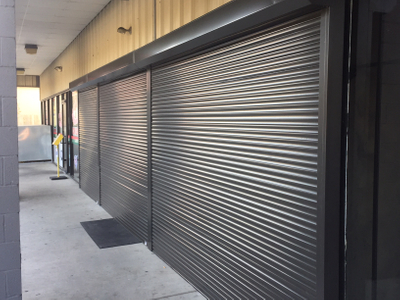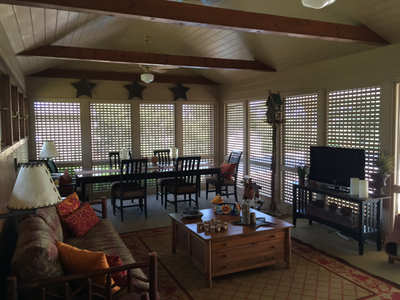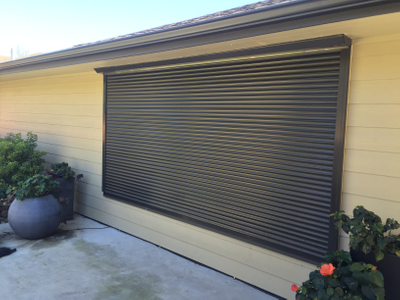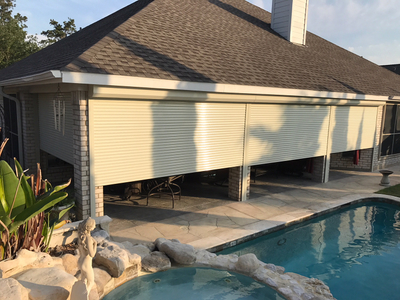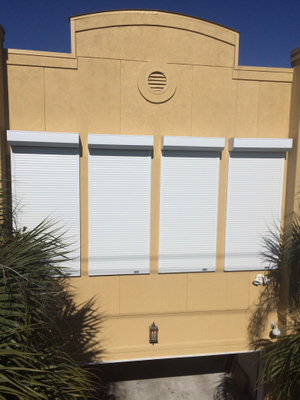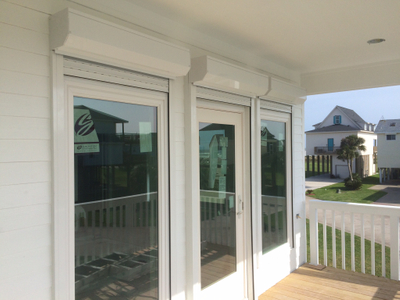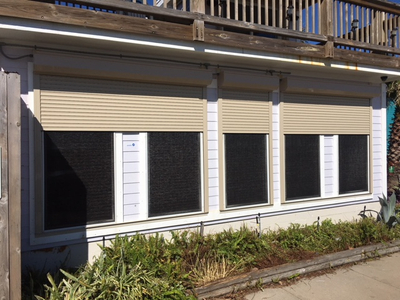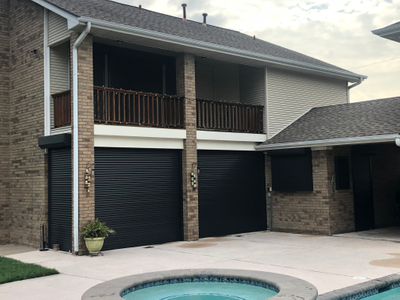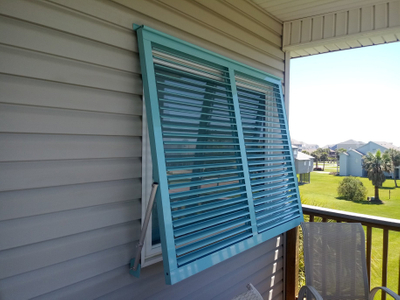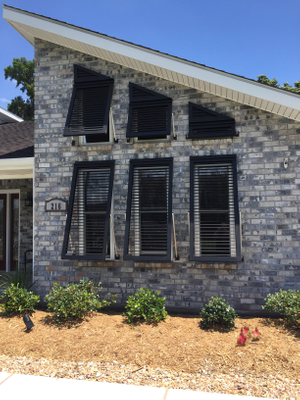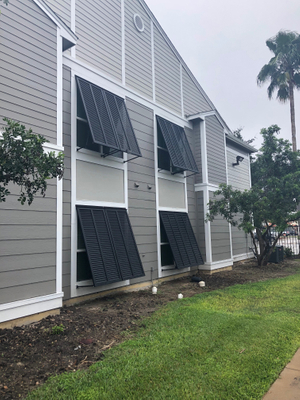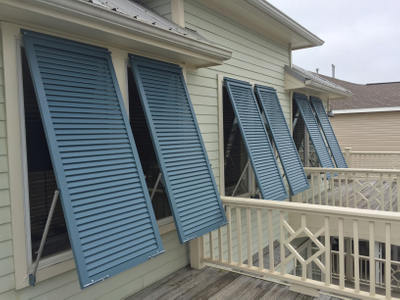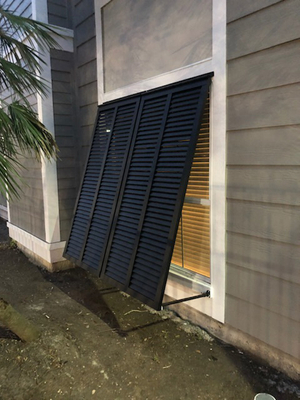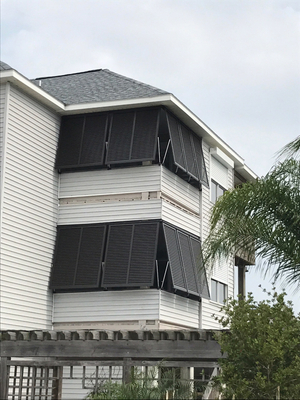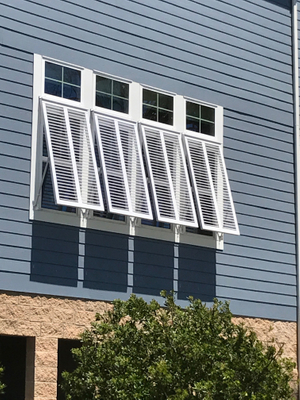 Protect Your Investment With Safety & Security Window Films
Hurricane window film is an efficient and cost effective way to ensure protection from the hazards of flying debris, wind, and rain in the event of a natural disaster. When you contact Houston Hurricane & Security Products for installation, our experts will work to get an understanding of your needs, schedule an onsite consultation, recommend the best products, take measurements, and discuss other necessary installation logistics. Call today to get started.